FULL COLLECTION BAG
Light and comfortable bag in black polyester with three flaps and 5 sectors of about 38X15 cm for housing pens, two wing flaps and one fixed on the third leaf folder, handle made of tissue and closing with plastic hooks. Embroidery in two colors (Stilolinea logo). Customizable with logo positioned externally on the closing flap.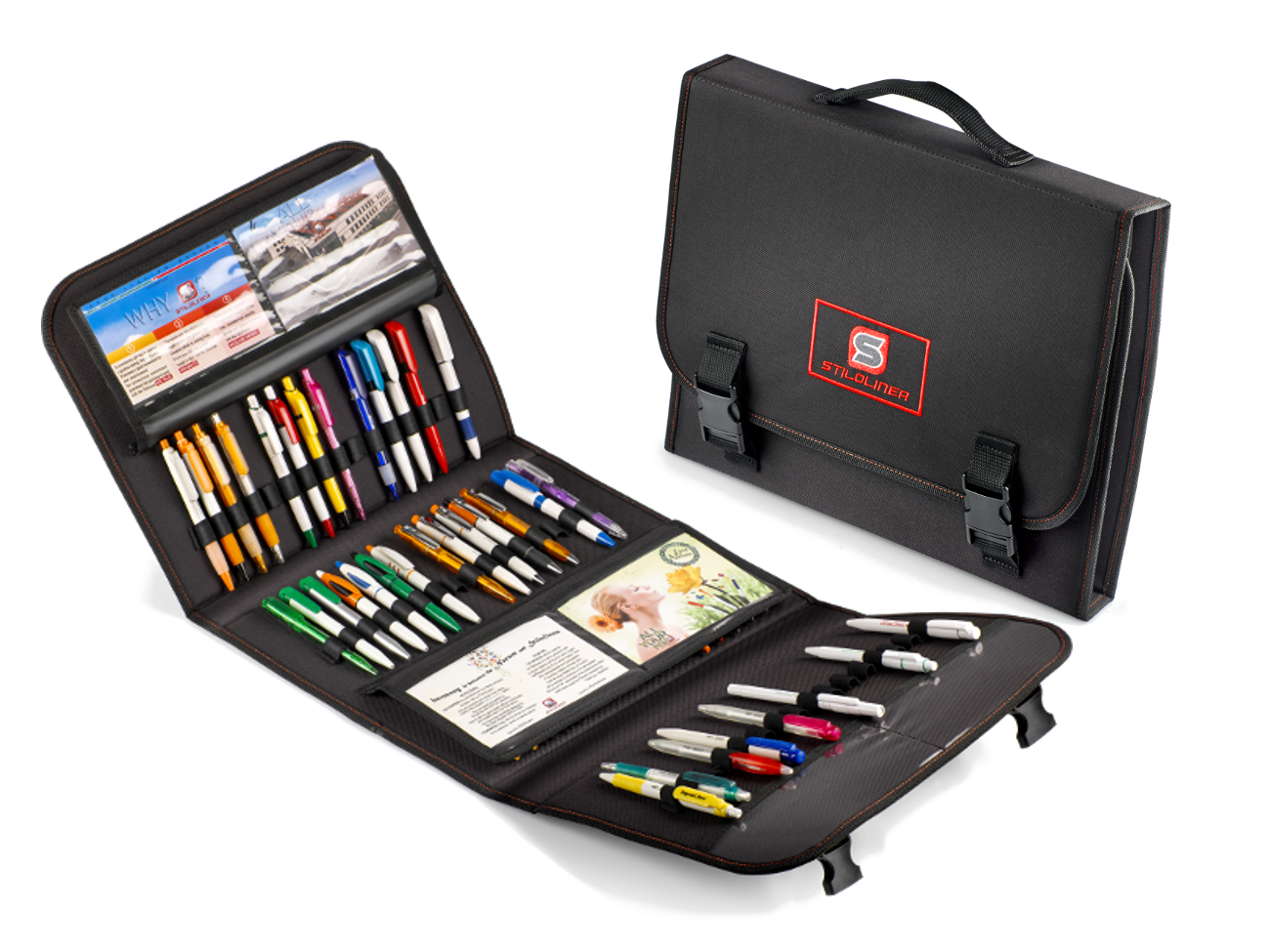 ALBUMS FOR 20/40 PENS
Album for pens with two flaps and strap closing, made externally in PVC Tam, hardbound, and internally in syntethic PVC leather; the product is inserted in the inner panels equipped with elastics for the housing of 20/40 pens each; the panels are supplied unassembled. Size approx 25x38 cm.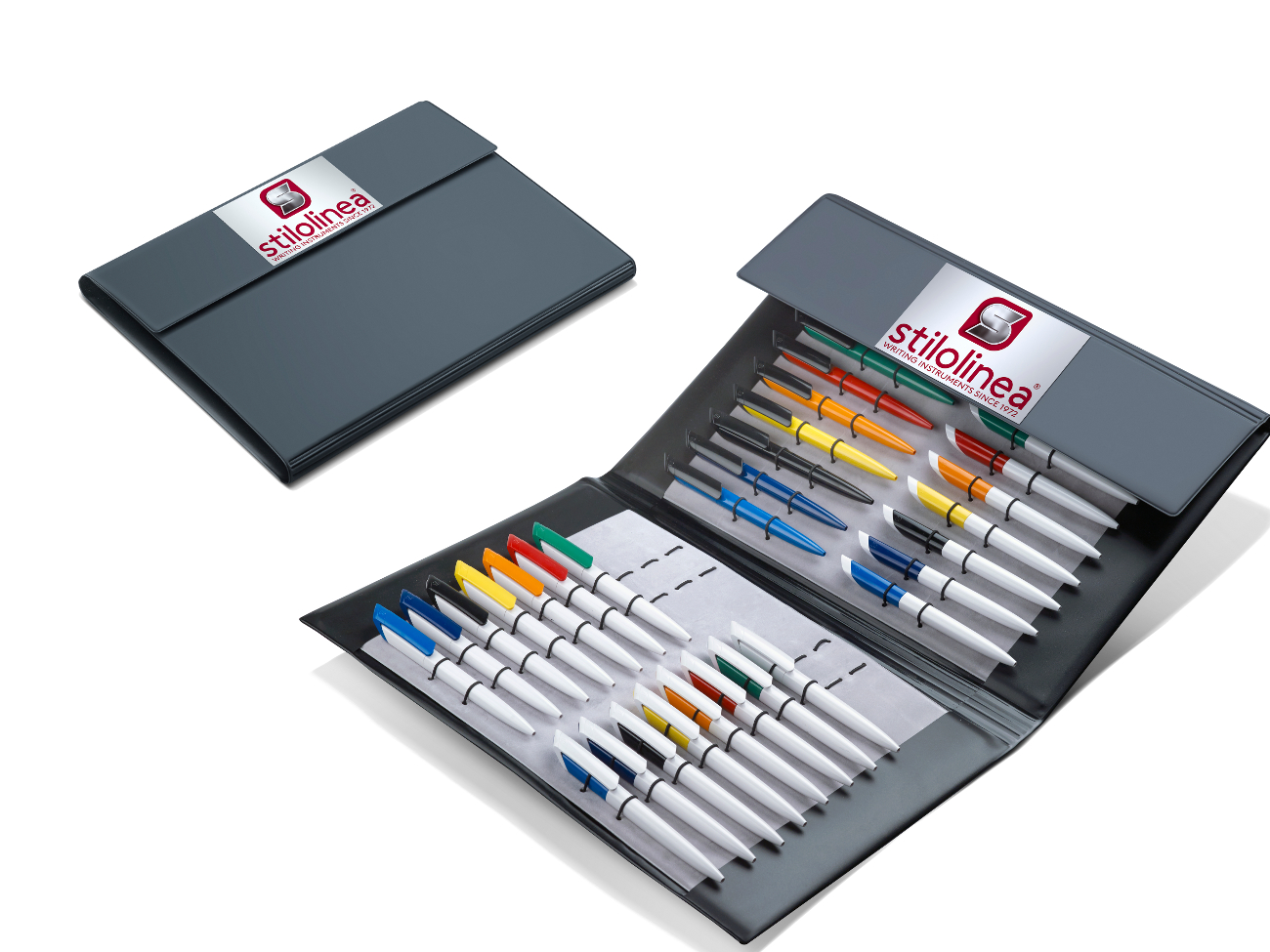 GENERAL CATALOGUE
The general catalogue illustrates the entire range of Stilolinea products, item numbers, color references, printing areas and other information about every single product. It also includes many descriptive contents related to the history of the company and its features.
SALES TRAINING MANUAL
Optimised manual easy to read, realized for all our customers. It summarizes the characteristics of the company and Stilolinea products to be highlighted during visits to customers and the main benefits arising from the choice of Stilolinea brand. It includes a useful monthly calendar, a phone book and a space for personal notes.
FLYERS
Flyers of last new items available.
PENSHAPER
Product configurator, available on Stilolinea website, to create digital images of your customized pen by choosing the colours of the components, the shape and the position of the logo. It is possible to customize and integrate it on the websites of our dealers.
A TAILOR MADE PRODUCT FOR YOUR BUSINESS
The modern consumer is not satisfied with a standardized product, but he wants to be able to choose:
special pantone colors
infinite combinations of colors
different surface finishes
several writing options
many customization techniques
large range of packaging